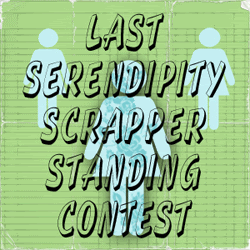 Today is going to be a BUSY day!
The
Last Serendipity Scrapper Standing
starts today! The first challenge will be posted around 9am CST - then we will have 24 hours to make as many layouts as we can. I know I won't win, since Terri is playing, but it will be interesting to see how many layouts I can get done.
Oh, yeah, and I have to go do laundry tomorrow, and still go to work bleah.
Here's a picture of my cutie patootie new nephew, Rowen... isn't he a DOLL???